Welcome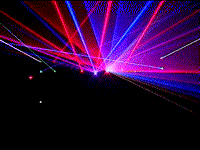 About Us
1st Class Bartending provides a professional mobile bartending experience featuring quality service delivered by exceptionally caring staff members, who we believe to be some of the Fraser Valley's best and most talented Mixologists in our industry.
Our friendly staff members coupled with our custom client services, promises to add that special classy but contemporary exprience to your private or corporate event. Experienced consultants can assist you in arranging everything you require to guarantee a hassle free bar service, ensuring your next function is a total success and all while staying within your budget.
Leave your Bartending needs to us and enjoy your event knowing that your guests are being looked after just the way you would want them to be cared for.
Cocktail Parties, Birthdays, Weddings, Anniversary Parties, Christmas Parties, New Years Parties, Hallowe'en Parties, Theme Parties, Business Socials, Fundraisers, High School Reuinons or whatever the event, 1st Class Bartending can take away all the headaches associated with making sure your event and guests are taken care of just the way you would do it, and its done with the personal touch of Class you want.
Services
We offer the following 3 Bar Service options to our potential clients for their special events:
1st Class Bartending has an established but very realistic drink service minimum expectation for each of the Bar Services we provide, which must be pre-agreed to and it is based on the number of serving hours of the event, the number of Bartenders required, the guest attendance numbers, the total supplies required to adequately but responsibly look after your guests while maintaining a safe bar service to its duration.
The best part is that there is "no cost to you" if you meet or exceed the pre-established and agreed to drink service minimum expectation as is noted in your events Service Contract.
All expenses and any proceeds from each type of Bar Service that we provide is the property of 1st Class Bartending.
NO-HOST BAR Service - or CASH Bar
1st Class Bartending purchases and provides for every aspect of your events bar service needs so that you can relax and concentrate on enjoying your event knowing that your guests and their beverage wishes are looked after professionally by our experienced and very friendly staff members. Your guests simply purchase their desired beverages from our bar staff at a reasonable but competitive charge that promises to not deter from either your special event or your guests wish to enjoy a few social drinks.
-----------------------------------------------------------------------------------------------------------------
HOST BAR Service - No Charge To Your Guests - Host Pays for Everything
Your guests drink at no cost to them as you the Host take care of all costs related to this particular bar service.
1st Class Bartending purchases ALL of your events bar service needs and then we charge you the Host/Client back for all drinks served.
Our Bartenders will keep an ongoing tally sheet of all the beverages they served to your guests, and it will be used in support of our invoice we send to you once your event has taken place.
-----------------------------------------------------------------------------------------------------------------
TOONIE BAR Service - MODIFIED - You Set The Price
Your guests purchase their beverages from our bar staff at the pre-set price that you set.
1st Class Bartending purchases ALL of your events bar service needs as is done in all of our other services, but we only charge your Guests the price you wish your guests to pay for a beverage. Our Bartenders will keep an ongoing tally sheet of all the beverages they served your guests at the price you have set, and we will use this Tally sheet to support our invoice when we charge you back the "difference" between the price your guests paid and our regular beverage prices as noted in your events Service Contract.
Our knowledgeable consultants can answer all of your questions on this Service or even tailor this most favorite option to suit your specific events needs and even more important your budget as well.
-----------------------------------------------------------------------------------------------------------------
Our Service Area
1st Class Bartending based in Chilliwack serves the Fraser Valley as far east as Hope as far west as Aldergrove and as far north as Mission, but we are happy to quote on and attend events as far away as 350 kms as long as a fair accomadation and travel allowance is considered should an overnight stay be required. Any event under 1.5 travel hours away from our home base will not require an over night stay, but a fair travel allowance is required.
------------------------------------------------------------------------------------------------------------------
CONSULTATIONS
With every Service option we provide two face to face meetings that cover the following topics and includes time to go over all of the wishes and questions the client would like to address:
1st Meeting:
a) Interview to establish all of the services the client wishes us to employ for their event.
b) Review the event theme, guest numbers, age ranges, beverage preferences, time ranges.
c) Establish a drink menu that employs the client's specific preferences and our event experience.
d) Permit needs, special equipment required, insurance needs and security considerations.
e) Review our contract expectations for the benefit of both the client and 1st Class Bartending.
f) Any Special or Additional considerations you or 1st Class Bartending may have.
2nd Meeting:
1) Review the Service Contract for any errors or omissions.
2) Review any changes in guest numbers, menu selections or service changes or additions.
3) Signatures on the contract and copies distributed.
At 1st Class Bartending our name denotes our commitment to the quality of service we deliver and that our Clients expect. This is the benchmark management as well as our staff consistently try to exceed "Every Time".
Profiles
Staff Members
CARLA
Carla broke into the Bartending scene almost 4 years ago and has been honing her craft ever since. She is a great bartender who pays attention to the littlest of details and is a vital part of the youth of the 1st Class Bartending team. Carla has been gaining a tremendous amount of experience in Service and Management in the Bartending industry and the results show based on the satisfaction rating she receives from clients she has tended bar for. As well as sharing her work week with us, Carla is also on the management fast track with a major Food Retailer and Wholesaler in the Fraser Valley.
-------------------------------------------------------------------------------------------------------
KELSEY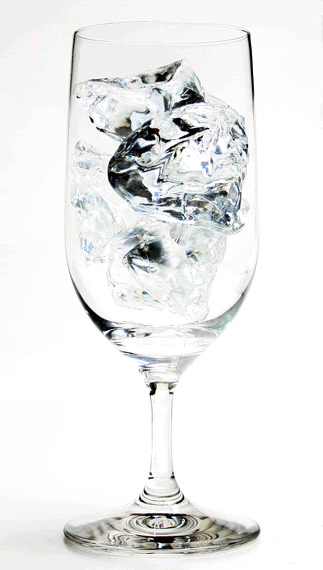 Kelsey's Bartending experience stems from working with another competitive firm in the Valley over a 6 year period. She has an impeccable talent and flair for making quality drinks in no time flat. Taking extremely good care of clients and their guests at events she covers is what she is all about. All of the above skills coupled with her smile and friendly outgoing personality makes her a joy to work with and clients very happy too. Kelsey also shares her work week with 1st Class Bartending and her main career in the financial industry.
-------------------------------------------------------------------------------------------------------
HALLOWEEN
-------------------------------------------------------------------------------------------------------
WEDDING w/THEME
-------------------------------------------------------------------------------------------------------
COCKTAIL PARTY
-------------------------------------------------------------------------------------------------------
Clients
Contact Us
We are always happy to answer any questions, please don't hesitate to get in touch using the following form or contact details:
Contact Details
Request a Quote